Campgrounds in Frankfurt Am Main
Several information about camping in Frankfurt Am Main

65779-Kelkheim (Taunus) / Hesse / Germany
Places: 100Open: 01/01 - 12/31/2016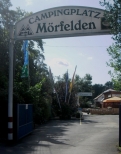 64546-Mörfelden-Walldorf / Hesse / Germany
Our Campsite is a family-business since over 60 years. For short & longterm camping, we offer a charming and comfortable stay to feel good on our approx 50,000 square meters (look to...
Places: 400Open: 01/01 - 12/31/2025


63477-Maintal / Hesse / Germany
Places: 84Open: 04/01 - 09/30/2011


63303-Dreieich / Hesse / Germany
Our campsite Offenthal offers camping in green area in the heart of the Rhein-Main. Equally as picturesque is conveniently located in the district Offenthal the city of Dreieich - the distance to...
Places: 30Open: 01/01 - 12/31/2010

Links
Surrounding
Popular searches