Camping in Puy-de-Dôme
Camping guide with lots of information about camping in Puy-de-Dôme (France)

63790-Murol / Puy-de-Dôme / France
Places: 91Open: 04/27 - 09/15/2019


63690-Singles / Puy-de-Dôme / France
: This very spacious and well maintained campsite is set in a beautiful wooded valley beside the Burande river, close to the upper Dordogne valley, between the very big lake of Bort les Orgues and...
Places: 59Open: 04/07 - 09/16/2018


63670-Orcet / Puy-de-Dôme / France
Camping le clos auroy, found in the heart of France, in the region of the Auvergne and the Puy de Dôme county. The camp is conveniently located and close to everything you are looking to visit....
Places: 85Open: 12/01 - 01/01/2016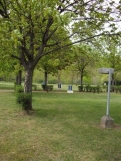 63270-Vic-le-Comte / Puy-de-Dôme / France
Nested in the heart of a high-quality environment, the campsite of Val d'Allier Comté to Vic-le-Comte welcomes you in a exceptional landscape. If you like sports leisure activities or open...
Places: 31Open: 06/19 - 08/31/2010


63130-Royat / Puy-de-Dôme / France
Places: 139Open: 04/02 - 11/07/2010


63880-Olliergues / Puy-de-Dôme / France
Places: 50Open: 01/01 - 01/31/2012


63450-Saint-Saturnin / Puy-de-Dôme / France
Places: 100Open: 05/28 - 09/15/2010


63450-Saint-Saturnin / Puy-de-Dôme / France
Places: 100Open: 05/28 - 09/15/2010

63230-Saint-Ours / Puy-de-Dôme / France
Places: 57Open: 05/01 - 09/30/2009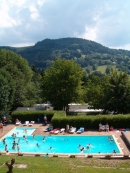 63150-La Bourboule / Puy-de-Dôme / France
Places: 194Open: 12/20 - 11/12/2007

Links
Surrounding Puy-de-Dôme
Popular searches