Camping in Zelanda
Camping guide with lots of information about camping in Zelanda (Netherlands)

4325-Renesse / Zelanda / Netherlands
Places: 140Open: 01/01 - 12/31/2015


4424-Wemeldinge / Zelanda / Netherlands
Places: 40Open: 04/01 - 10/31/2015


4361-Westkapelle / Zelanda / Netherlands
This is a camping site on which you can still experience the 'real outdoor feeling', because of the fact that on our camping site no permanent caravans are allowed. This will give you as a guest...
Places: 50Open: 03/15 - 11/01/2013


4322-Scharendijke / Zelanda / Netherlands
Places: 15Open: 11/30 - 11/30/-1


4524-Sluis / Zelanda / Netherlands
Mini-camping / Farm Camping : On our farm, which is in operation, we have made room for 15 camping sites. The camping site is located in the middle of a quiet area we call the Zeeuwse polder. Each...
Places: 0Open: 04/01 - 11/01/2011


4503-Groede / Zelanda / Netherlands
Places: 0Open: 03/15 - 12/31/2009


4322-Scharendijke / Zelanda / Netherlands
Places: 0Open: 04/01 - 11/01/2009


4301-Zierikzee / Zelanda / Netherlands
Places: 15Open: 04/01 - 10/01/2008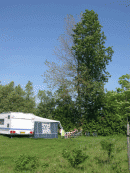 4371-Koudekerke / Zelanda / Netherlands
Places: 0Open: 04/15 - 11/15/2008


4451-Heinkenszand / Zelanda / Netherlands
Places: 20Open: 01/01 - 01/01/2008

Links
Surrounding Zelanda
Popular searches