Campgrounds in Norway

4735-Evje / Aust-Agder / Norway
Quiet, small camping place. Place for up to 15 units. Nice place for Mobile-homes with all facilities. Power connections. Barbeque and fire place. Free warm showers. Free use of a kitchen....
Places: 18Open: 01/01 - 12/31/2015


4735-Evje / Aust-Agder / Norway
Se Oddestemmen Steinsliperi og Camping.
Places: 15Open: 01/01 - 12/31/2014


3577-Hovet / Buskerud / Norway
You'll find Birkelund camping situated 9 km. from Hagafoss, close by Rv50. A unique place to go! In spacious and undisturbed surroundings you'll find 11 (heated) cabins for 2 to 6 persons....
Places: 45Open: 01/01 - 12/31/2020


3350-Prestfoss / Buskerud / Norway
Places: 0Open: 01/01 - 01/01/2011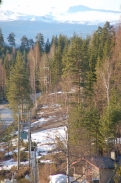 3350-Prestfoss / Buskerud / Norway
Places: 30Open: 01/01 - 01/01/2011


3539-Flå / Buskerud / Norway
Places: 10Open: 01/01 - 12/31/2010


9325-Bardufoss / Troms / Norway
Places: 0Open: 01/01 - 01/01/2001


5414-Stord / Hordaland / Norway
Places: 25Open: 01/01 - 12/31/2010

Links
Surrounding
Popular searches