Campgrounds in Spain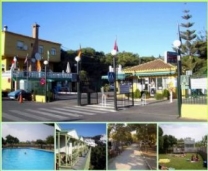 29793-Torrox Park / Andalusia / Spain
The campsite El Pino gives you the opportunity to make the most of your holidays in the Costa del Sol. Situated in the Axarquia County, and surrounded by avocado and tropical trees, the campsite is...
Places: 420Open: 01/01 - 12/31/2011


03791-Vall de Laguart / Spain
Right in the heart of the Alicante Mountains, in the district of "La Marina Alta" and in a beautiful natural setting that invites you to rest surrounded by vantage-points overlooking the sea and...
Places: 67Open: 01/01 - 12/31/2010


43007-Tarragona / Catalonia / Spain
Pitches located on the beach, sandy soil in an area of between 90 and 100 m2. Electricity 5A. the best beach on Tarragona, Costa Dorada and only 15 min far from Port Aventura.
Places: 790Open: 03/27 - 10/12/2010


17240-Llagostera / Catalonia / Spain
Places: 0Open: 06/01 - 09/12/2010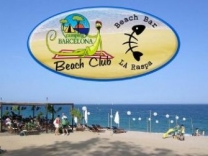 08304-Mataró / Catalonia / Spain
Camping on the coast very close to Barcelona. Camping Barcelona has a Beach Club in Mataró Beach. Wonderful Bungalow Park and shady plots, all with a beautiful view to the sea. First class...
Places: 375Open: 03/05 - 11/01/2010


17130-L'escala / Catalonia / Spain
Small and very quiet Campsite in the middle of a pine-tree forest in the Natural park Montgri, at only 850m from the beach of Cala Montgo. Big pitches with shadow. Swimming-pool, Bar, Internet...
Places: 200Open: 05/29 - 09/13/2009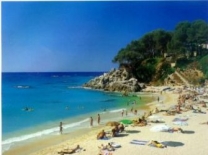 17250-Platja D'aro / Catalonia / Spain
Places: 0Open: 04/25 - 09/27/2009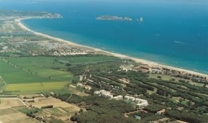 17256-Pals / Catalonia / Spain
Places: 0Open: 04/06 - 09/20/2009


08619-Borredà / Catalonia / Spain
Places: 120Open: 02/01 - 01/03/2010


33794-Castropol / Principality of Asturias / Spain
Places: 0Open: 01/01 - 12/31/2008