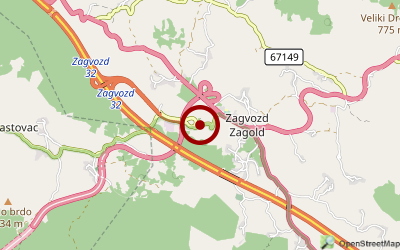 Open from-to: 01.April bis 01.November
Comparison price: 38,00 Euro ( price per night with car, caravan und 2 adults and 1 child in the main season incl. all costs. )
Views (Last 30 days): 29
Description:
The site is ideal for stop over for its great location. It is locate just few minutes from highway A1 exit- Zagvozd and only 10 minute drive from Makarska Riviera and its amazing breaches.
Camping site is equipped with reception area, toilet facilities, chemical cassette empty bin, electricity, water, fridge, free Wifi.
Surrounding:
It is close to the hiking trails in Biokovo Mountain, which is the 2nd largest mountain in Croatia and Nature Park Biokovo, and amazing lakes of Imotski. This is the only camping site on the way from Zagreb to Dubrovnik (located 10 minutes from the coastal road) and on the way to Mostar, Sarajevo and off to Monte Negro.
Route:
Highway A1 (Zagreb - Dubrovnik; exit Zagvozd), follow the street sign. Coastal road, tunnel saint Ilija and follow the street sign.
dimension
size: 3000 ha brutto
Places: 20