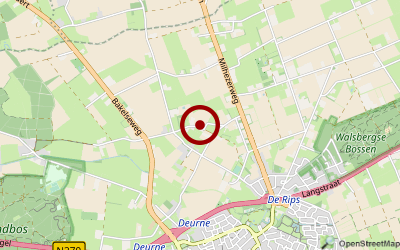 Open from-to: 15.März bis 31.Oktober
Comparison price: 24,00 Euro ( price per night with car, caravan und 2 adults and 1 child in the main season incl. all costs. )
Views (Last 30 days): 7
Description:
Camping de Peelbloem, a small campsite with 25 pitches, equipped for people with and without disabilities, wheelchair accessible. It is situated in the countryside near Deurne in North Brabant (Noord Brabant).

The pitches are spacious, the site is surrounded by bushes.

Particularly welcome are persons with disabilities. All sanitary facilities are wheelchair accessible and there is a wheelchair accessible equipped caravans available for hire.

It is not far from the cities of Helmond, Eindhoven, Venray and neighboring communities as Gemert-Bakel, Laarbeek, Vlierden Ommel provide tourist attractions and plenty of shopping opportunities.

If you like riding a bicycle or walking, this is the right place for you.
Surrounding:
The campsite is surrounded by meadows, fields and farms in the province of North Brabant. The landscape, with wide areas of moor landscape is ideal for cycling and hiking. You can enjoy nature. If you are interested in culture or shopping there are many opportunities too. It won't take long to reach the town of Deurne (2.5 km). Other cities such as Helmond and Eindhoven are not very far as well.
Route:
From the center of the town Deurne take direction "Bakel". When leaving the town, the site is signposted after about 1.5 km right hand. You have to turn right into the Voortseweg and continue for approximately 500 m. You will see the campsite is on the left.
dimension
size: ? ha brutto
Places: 25