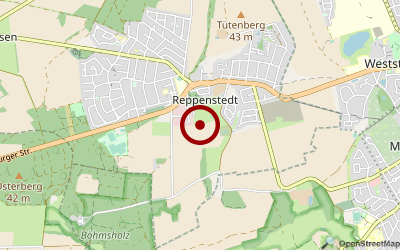 Open from-to: 29.März bis 07.Oktober
Comparison price: 25,50 Euro ( price per night with car, caravan und 2 adults and 1 child in the main season incl. all costs. )
Views (Last 30 days): 6
Description:
We offer 20 caravan or tent sites on a picturesque green peninsula located at the east rim of a canal which flows into a lake rich of fish and suitable for swimming, additionally we offer 30 inland bound camp or caravan sites. All sites are equipped with electricity and water.
At the lakeside you'll find a decent restaurant with a spacious patio.
Surrounding:
You'll find us in Basedow in the south eastern corner of Schleswig-Holstein, about 7 km north of the Elbe where the Elbe-Lübeck-Kanal meets the Lanzer See. It's a good starting point for excursions along the old salt road to the historical towns of Lauenburg, Lübeck and Lüneburg as well as to the nature reserves Mecklenburgisches Elbetal (Elbe wetlands of Mecklenburg) and Lauenburgische Seen (Lauenbourg Lakes). The cosmopolitan and interesting Hanse town Hamburg can be reached within an hour by car or 30 min by train. The cycling tour pathes "Alte Salzstraße" (Old Salt Road), "Elbe-Radweg" and "Radweg Ehemalige Deutsch-Deutsche Grenze" (Bike-Tour along the former German-German Border) are within close range to the caravan park.
Route:
From North: Exit A24 (Hornbek) cross Büchen and follow the road to Lauenburg. In Basedow pls. follow the signs to the caravan park (blue campground sign). From South / Lüneburg: Leave B209 and follow B5 direction Boizenburg, 500 m after having crossed the canal turn left to Lanze and follow the tarred road for another 5 km.
dimension
size: 6 ha brutto
Places: 210

Sanitary:
Wash basin (cold)
Toilet
Washing machine
sink unit (hot)
Shower (cold)
Shower (warm)
Wash basin (warm&cold)
Shopping & Restaurants:
Snack Bar
Restaurant / Bar
Sports, Gaming & Fitness:
Football
childrens playground
Table tennis
boat rental
Bike rental
Surrounding:
directly on the beach/sea
grass soil/floor
subdivided campsites
quietly situated
shadowy campsites
sunny campsites
General:
lighted lanes and streets
permanent camping
dogs allowed (additional charge)
Siesta
Camping guides:
ADAC-Campingguide
Campingcard ACSI
DCC e.V.
ECC
ACSI