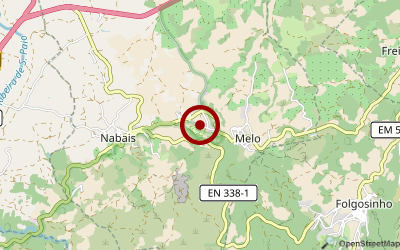 Open from-to: 01.Januar bis 31.Dezember
Comparison price: 25,65 Euro ( price per night with car, caravan und 2 adults and 1 child in the main season incl. all costs. )
Views (Last 30 days): 9
Description:
The campsite is part of the Quinta and is spread over several terraces behind the house. Accessible via a ramp on the left of the house. The various terraces give the site a huge expanse and provide for wide views. The 50 pitches are spacious and not defined. The lower terraces are current cases with 6 and 10 amps on all terraces and water points are located. Directly to the entrance is a motorhomeservice for the discharge of gray water and filling the tank. Together with a front garden, originally kept with its flowers and stone banks, the Quinta has a special entrance including its radiation of the rich authentic rural live.
It provides a joyful stay to people who prefer hospitality and the pleasure of contacts with others.
Surrounding:
The campsite is situated near the Nature park Serra da Estrela. A lovely and interesting area for to do some walks and to visit old historic villages like Linhares. There are several walking tracks available at the campsite.
Route:
The N17, road between Celorica da beira and Coimbra, near km.post 114 turn into Melo/ Nabaínhos. Follow the signs of Quinta das Cegonhas and after 3 km. you reach the entrance.
dimension
size: ? ha brutto
Places: 50

Sanitary:
Toilet
Shower (warm)
Shower (cold)
wheelchair-accessible
Wastewater for camper
Washing machine
Shopping & Restaurants:
Snack Bar
Restaurant / Bar
Sports, Gaming & Fitness:
Surrounding:
grass soil/floor
sunny campsites
shadowy campsites
quietly situated
General:
WLAN-Internet
Internet access
dogs allowed (additional charge)