Camping Campgrounds
listing of more than 40.000 campgrounds in more than 35 countries worldwide

49615-Bellaire / Michigan / United States
Places: 0Open: 01/01 - 01/01/1970


7399-Empe / Gelderland / Netherlands
Small campground on the area of a farm. All equipment is clean and basic. Nice open areas. The places are minimal 50m2.
Places: 15Open: 04/06 - 10/26/2014


12414-Catskill / New York / United States
Family Campground, with Mountain views. Tenting, Rv sites and Cabin rentals. Swimming pool, Game Room, Fishing Brook
Places: 0Open: 01/01 - 01/01/1970


N0H 2R0-Tobermory / Canada
Located in the heart of the Bruce Peninsula Forest, surrounded by Fathom Five and Bruce Peninsula National Park, Harmony Acres is a small private campground. Having only 34 sites in total,...
Places: 0Open: 05/01 - 09/01/2010


53045-Montepulciano / Italy
The area, surrounded by cypress and olive trees, is equipped with electricity, drinkable water, lightings and bathrooms. Price list: Adult: € 8 Child: € 5 Lots for camper: € 11...
Places: 16Open: 06/01 - 06/01/2012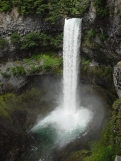 V0N 1B8-Whistler / Canada
Whistler RV Park is nestled in the alpine forests of the spectacular Coast Mountain range and is approximately 90 minutes drive from Vancouver, British Columbia. Wake up each morning to...
Places: 138Open: 02/01 - 06/30/2024


69361-Scottsbluff / Nebraska / United States
Riverside Campground offers affordable rates. You'll be within five minutes of most attractions and within walking distance to Riverside Zoo, Riverside Park's Disc Golf Course, and Riverside...
Places: 0Open: 11/30 - 11/30/-1


44266-Ravenna / Ohio / United States
Nestle amoung 40 acres of maintained natural beauty of the wid-west, our 225 site park offer base tenting to beautiful park model rentals. Whether tenting or staying in our cabins, enjoy or 5 acre...
Places: 225Open: 04/17 - 10/31/2010


03234-Epsom / New Hampshire / United States
Family oriented campground offer tent sites, full hookup sites and cabin rentals.
Places: 48Open: 05/15 - 10/17/2010


16720-Austin / Pennsylvania / United States
We boarder the Susquehannock State Forest- 253,000 acres. One of Pennsylvania's largest natural areas. Untouched beauty at every turn, just breathtaking to see. Lots of things to see and do: hike...
Places: 0Open: 01/01 - 01/01/1970