Camping lake
Thousands of campgrounds are directly at a lake or sea

3852-Ringgenberg BE / Bern / Switzerland
Situated in the heart of the Bernese Oberland and open year-round, Camping Talacker is in Ringgenberg, on the south-facing side of Lake Brienz and just 5 minutes drive away from Interlaken. Our...
Places: 50Open: 01/01 - 12/31/2018


49615-Bellaire / Michigan / United States
Places: 0Open: 01/01 - 01/01/1970


3800-Unterseen / Bern / Switzerland
Very well maintained family camping and caravanning site in an unspoilt natural world with marvellous view to the mountains. Within easy walking distance to Interlaken and the lake Thoune. New...
Places: 130Open: 04/01 - 09/30/2013


95453-Lakeport / California / United States
Places: 0Open: 01/01 - 01/01/1970


03234-Epsom / New Hampshire / United States
Family oriented campground offer tent sites, full hookup sites and cabin rentals.
Places: 48Open: 05/15 - 10/17/2010


98650-Trout Lake / Washington / United States
Elk Meadows is a three season campground. Our schedule is (weather permitting) May 15 to Nov 15. We close due to snow in the winter. Anytime we're open is a great time to visit. We are...
Places: 63Open: 04/01 - 11/15/2010


22014-Dongo / Lombardy / Italy
Places: 0Open: 04/08 - 10/14/2009


21320-Pouilly-en-Auxois / Bourgogne / France
Places: 0Open: 05/01 - 09/30/2009


38850-Bilieu / Rhône-Alpes / France
Places: 84Open: 04/15 - 09/30/2009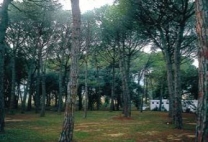 37340-Rillé / Centre / France
Places: 120Open: 04/24 - 11/05/2009