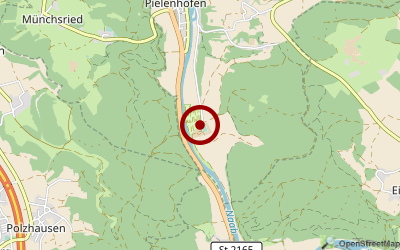 Open from-to: 01.Januar bis 31.Dezember
Comparison price: 39,40 Euro ( price per night with car, caravan und 2 adults and 1 child in the main season incl. all costs. )
Views (Last 30 days): 89
Description:
Camping Naabtal-Pielenhofen is one of the most beautiful campsites in Eastern Bavaria. It lies directly on the Naab river, surrounded by meadows and forests.

The approx. 6 ha large campsite, open all year round, is considered to be particularly family-friendly.


Surrounding:
Our campsite is very popular as a starting point for excursions to the sights of the Danube Valley and the Bavarian Forest. Trips to the old Roman town of Regensburg, the Hall of Liberation near Kelheim, Valhalla in Donaustauf, Wolfsegg Castle, stalactite cave near Velburg or to the Jagdfalkenhof in Riedenburg can be undertaken from here. The five-river cycle path leads directly past the campsite and invites you to take a bicycle tour. The site is conveniently located for canoe tours on the rivers Naab, Vils, Lauterach, Regen, Laaber and Danube.
dimension
size: 6 ha brutto
Places: 270
-



Sanitary:
Wastewater for camper
sink unit (hot)
Shower (cold)
wheelchair-accessible
Shower (warm)
Wash basin (warm&cold)
Toilet
Washing machine
Shopping & Restaurants:
Snack Bar
supermarket (small)
Restaurant / Bar
Sports, Gaming & Fitness:
Table tennis
Volleyball
Bike rental
Football
childrens playground
Tennis
Surrounding:
grass soil/floor
subdivided campsites
quietly situated
sandy beach
shadowy campsites
sunny campsites
General:
Siesta
WLAN-Internet
lighted lanes and streets
Camping pass enough
Campground guarded
permanent camping
dogs allowed (additional charge)
Camping guides:
ACSI
ADAC-Campingguide
DCC e.V.
accommodation:
bungalow
rooms / apartments