Campgrounds in Germany
With about 1400 campgrounds, camping in germany is very popular. Here you'll find a listing of nearly all german campgrounds.

45711-Datteln / North Rhine-Westphalia / Germany
Camping is booming with all generations! There are many campsites that offer a real experience surrounded by greenery due to their location and the loving care of the complex! Rest and relaxation...
Places: 30Open: 10/01 - 10/31/2025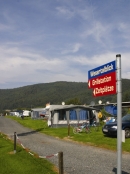 34399-Oberweser / Hesse / Germany
Whether you arrive with a tent, a caravan or a motorhome, our spacious and parcelled pitches with a wonderful panoramic view of the Weser Valley and its charming surroundings are located directly...
Places: 0Open: 03/15 - 10/31/2008


02625-Bautzen / Saxony / Germany
On the eastern shore of the Bautzener reservoir, a nature & adventure camp is located on a 5ha large area. Our camping site is an ideal starting point to undertake daily new journeys of discovery...
Places: 100Open: 04/01 - 10/31/2010


48480-Lünne / Lower Saxony / Germany
Located in Northern Germany in the southern Emsland region, western Lower Saxony, close to the Dutch border and close to the A30 and A31 motorways. The state forests, cycle & hiking trails, lakes,...
Places: 50Open: 01/01 - 12/31/2050


55595-Bockenau / Rhineland-Palatinate / Germany
"Bockenauer Switzerland". Along the murmuring source Bach (Nußbach), the court extends to approximately 15,000 square meters. Its idyllic location offers the expansive valley, in which he embeds...
Places: 80Open: 03/25 - 11/05/2016


29313-Hambühren / Lower Saxony / Germany
Fancy a great nature camping in Hambühren? - the idyllic permanent camping site in the countryside There are very few real nature campsites. They give way to the fully equipped 4 or 5 star...
Places: 50Open: 04/01 - 10/17/2020


37619-Bodenwerder / Lower Saxony / Germany
The Himmelspforte campsite is situated on a well-tended terrain that rises slightly from the Weser. Animated by hedges, trees and plantings, the site blends into the landscape. The entire pitches...
Places: 400Open: 01/01 - 12/31/2007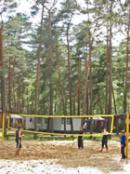 39619-Arendsee / Saxony-Anhalt / Germany
In the midst of a pine and birch forest in the immediate vicinity of the Arendsee, our campsite invites you to spend a relaxing holiday. Our campsite has a total of about 320 permanent campsites...
Places: 150Open: 04/15 - 10/04/2006

15848-Tauche / Brandenburg / Germany
Wonderful waterland Enjoy your camping holiday near the medieval town of Beeskow, on the banks of the lake with the region's clearest water. Ideal for cycling and hiking nature lovers. Perfect...
Places: 50Open: 04/01 - 10/31/2014


19376-Klein Pankow / Mecklenburg-Vorpommern / Germany
We are Arjan and Erni Schippers, a Dutch couple with four children.In January 2006 we took over this camping-site in order to start a new adventure. Since August 2006 we have actually lived here on...
Places: 70Open: 04/01 - 10/31/2013