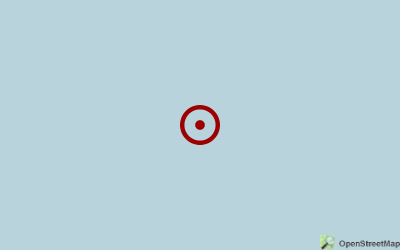 Open from-to: 01.April bis 17.Oktober
Comparison price: 624,00 Euro ( price per night with car, caravan und 2 adults and 1 child in the main season incl. all costs. )
Views (Last 30 days): 138
Description:
Fancy a great nature camping in Hambühren? - the idyllic permanent camping site in the countryside

There are very few real nature campsites. They give way to the fully equipped 4 or 5 star campsites, which are constantly surpassing each other in terms of facilities. All at the expense of the nature campsites, which do not shine with full equipment, but with peace and quiet in a suitable environment.
This also applies to the camping site in Hambühren: It is characterised by an extensive forest area with the typical pine trees of the Lüneburg Heath, with water and meadows - with sufficient space for leisure activities. Especially for families with children it is an ideal place to relax. Unique!
A former gravel pit invites for swimming and fishing. The site covers an area of approx. 10 hectares - with a maximum of 50 pitches for permanent campers. The pitches have a size of approx. 500 to 1,000 m² - unbelievably spacious! There are no tourist pitches on the camping site and therefore few car movements by arrival and departure.

Many - mostly younger - campers do not (anymore) know such nature campsites and only get to such a place by chance. And then they suddenly realize how great it actually is and that camping doesn't need luxury.

Especially for families, such places are a welcome oasis of relaxation - especially for the weekends. For children, nature campsites are an Eldorado where they can romp around, build tree houses and observe animals that they usually do not experience in cities.

Very briefly:
+ Camping ground in the extensive forest area near by Celle
+ very quiet location directly on the Aller
+ 50 large parking spaces on a closed area
+ only permanent camping, no travel camping
+ Nature camping without electricity and water at the pitches
+ bathing lake on the premises with the possibility of fishing (fishing license)
+ dogs allowed (leashes required)
+ Tent, caravan and camper van
+ ideal for families

The monthly rent per pitch is currently 52.00 EURO per month.


Phone: +49 151 21 70 16 20
e-mail: CIG.Hambuehren@T-Online.de
Web: www.camping-hambuehren.de
FB: www.facebook.com/Camping.Hambuehren

Many greetings
Camping-Interests Group Hambühren e. V.
Surrounding:
Spacious. Varied. Of course. A terrain full of wondrous surprises Away from the village of Hambühren, the grounds of the Camping-Interessengemeinschaft Hambühren e.V. are situated in an all around arc. No engine noise disturbs the absolute peace and quiet on the nature camp site with its heather-like character. Now and then you can hear the liner or other motor and paddle boats on the Aller. The site occupies a fenced area of about 10 ha. Of this are approx. 3.5 ha of forest 2.0 ha Meadows and paths 1.5 ha of bog meadow 1 ha water surface 2 ha will be occupied by the 50 pitches of the members.
dimension
size: 10 ha brutto
Places: 50

Sanitary:
wheelchair-accessible
Wastewater for camper
Toilet
Wash basin (cold)
Sports, Gaming & Fitness:
Volleyball
childrens playground
Football
Surrounding:
grass soil/floor
directly on the beach/sea
centrally located
sunny campsites
shadowy campsites
sandy beach
quietly situated
General:
Siesta
dogs allowed (additional charge)
permanent camping

Download Information