Camping in Hesse
Camping guide with lots of information about camping in Hesse (Germany)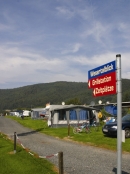 34399-Oberweser / Hesse / Germany
Whether you arrive with a tent, a caravan or a motorhome, our spacious and parcelled pitches with a wonderful panoramic view of the Weser Valley and its charming surroundings are located directly...
Places: 0Open: 03/15 - 10/31/2008


34385-Bad Karlshafen / Hesse / Germany
Our 4 **** campsite offers 300 pitches for motorhomes, caravans and tents. Good sanitary facilities in several buildings and sufficient power connectors are also equipped as easy access to the...
Places: 250Open: 11/01 - 12/31/2017


63303-Dreieich / Hesse / Germany
Our campsite Offenthal offers camping in green area in the heart of the Rhein-Main. Equally as picturesque is conveniently located in the district Offenthal the city of Dreieich - the distance to...
Places: 30Open: 01/01 - 12/31/2010


36399-Freiensteinau / Hesse / Germany
A warm welcome to your holiday! You can look forward to an eventful camping holiday with great leisure activities directly at the Nieder-Mooser See. Get out of everyday life - into holiday fun and...
Places: 150Open: 01/01 - 12/31/2010


63688-Gedern / Hesse / Germany
In the nature park Hoher Vogelsberg the Gedern lake rests dreamily. On the shores of this famous lake is the leisure and recreation area "Am Gederner See" with the camping park which is open all...
Places: 657Open: 01/01 - 12/31/2015


35094-Lahntal / Hesse / Germany
Camping Auenland offers holiday and leisure relaxation for transit guests, permanent campers and visitors. The site is attractive due to its beautiful location in the nature reserve on the river...
Places: 100Open: 01/01 - 12/31/2009


35781-Weilburg / Hesse / Germany
The modern, quiet campsite (according to ADAC) on the river Lahn has heated, handicapped accessible sanitary facilities, washing machine and tumble dryer, electricity connections for all pitches,...
Places: 0Open: 04/01 - 10/31/2009


34399-Oberweser / Hesse / Germany
The campsite Weißehütte is situated in a beautiful valley in the middle of the Weserbergland and is very quietly situated at the end of a dead end street directly on the Weser. On the camping...
Places: 50Open: 03/01 - 10/31/2009


65321-Heidenrod / Hesse / Germany
Camping Wisperpark..... ....pure nature inside the "Wispertal" Idyllic, quiet and encircled from woods stay´s the campingplace inside the romantic "Nature Park Wispertal " in Heidenrod (...
Places: 80Open: 01/01 - 12/31/2040


34388-Trendelburg / Hesse / Germany
Due to its unique and quiet location directly on the Diemel river, Hofgut Stammen is an ideal destination for all those who want to see and experience something. A large tent site, two wash and...
Places: 0Open: 01/01 -

Links
Surrounding Hesse
Popular searches