Camping in Thuringia
Camping guide with lots of information about camping in Thuringia (Germany)

07774-Döbritschen / Thuringia / Germany
One of the most scenic and varied sections of the Saale is certainly the area between Kahla and Naumburg. Not only does it offer very good opportunities for active holidaymakers (canoeing and...
Places: 45Open: 04/01 - 10/31/2009


99834-Gerstungen / Thuringia / Germany
Our campsite is located near Eisenach and is an ideal starting point for interesting day trips to the surrounding area. Whether culture or pure nature - Thuringia and the Wartburgland will...
Places: 80Open: 01/01 - 12/31/2020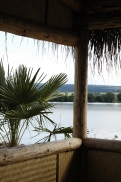 99986-Niederdorla / Thuringia / Germany
Palumpa-Land saw the light of day in 2008. Through the use of natural materials and the extraordinary architecture, the course is uniquely integrated into nature. Its own sandy beach with Caribbean...
Places: 60Open: 04/02 - 09/30/2010


98553-Schleusingen / Thuringia / Germany
The idyllically situated recreation area with campsite, bathing lake etc. is situated directly on the banks of the 100 ha large Ratscher reservoir, surrounded by wooded mountains. The recreation...
Places: 110Open: 04/27 - 10/03/2009


98714-Stützerbach / Thuringia / Germany
The recreation area with an area of 8.5 hectares is located halfway between the town of Ilmenau and the Rennsteig, the popular high-altitude hiking trail of the Thuringian Forest. Hikes in the...
Places: 150Open: 01/01 - 01/01/2005


07554-Aga / Thuringia / Germany
Rest & Recreation for the whole family, with own beach bath/bathing lake, large lawn for sunbathing, large pitches for camping, all pitches with power supply, Permanent camping, Mobile homes,...
Places: 350Open: 04/01 - 11/15/2007


07338-Reitzengeschwenda / Thuringia / Germany
Summer resort Lothramühle Hotel Garni with cafe and beer garden at the Hohenwartestausee CAMPING - CAMPER VAN SITES - HOLIDAY HOMES - COMFORTABLE ROOMS - BEER GARDEN - BOAT SITES
Places: 10Open: 01/01 - 12/31/2099


07749-Jena / Thuringia / Germany
City campsite - but idyllically situated in the countryside. 30 walking minutes from the centre of Jena and only 3 minutes from public transport.
Places: 60Open: 01/01 - 12/31/2007


07924-Ziegenrück / Thuringia / Germany
Small, family-run campsite with active offers
Places: 0Open: 04/01 - 10/31/2012


07929-Saalburg-Ebersdorf / Thuringia / Germany
Directly at the water
Places: 220Open: 03/30 - 10/15/2007

Links
Surrounding Thuringia
Popular searches