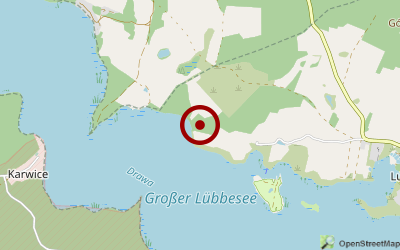 Open from-to: 01.Mai bis 31.Oktober
Comparison price: 17,00 Euro ( price per night with car, caravan und 2 adults and 1 child in the main season incl. all costs. )
Views (Last 30 days): 37
Description:
Welcome!
Your camping vacation on the Schulzewerder Island.

Our well-kept campground is on the 8.5 ha Schulzewerder Island, situated directly at the Lubie-Lake. The only way to reach the campground is by the camp - auto ferry or by boat.

Beautiful, large pitches and modern sanitary installations in european standard guarantee a pleasant stay for nature lovers and water rats

Leisure activity like horse riding, fishing, Cano trips, surfing, diving, sailing, water-ski .... can be arranged at any time.

Also caterings like grill parties, weddings, and birthday parties can be organized by us.

The camping island and other facilities are under Austrian management.
Route:
260km east of Berlin
dimension
size: 8 ha brutto
Places: 200

Sanitary:
Wash basin (cold)
Toilet
sink unit (cold)
wheelchair-accessible
Shower (cold)
Shower (warm)
Wash basin (warm&cold)
Shopping & Restaurants:
Snack Bar
supermarket (small)
Sports, Gaming & Fitness:
boat rental
Volleyball
windsurfing & sailing
Surrounding:
directly on the beach/sea
grass soil/floor
shingle beach
quietly situated
shadowy campsites
sunny campsites
General:
Siesta
Campground guarded
dogs allowed (additional charge)
Camping guides:
ADAC-Campingguide
Camping Cheque
ACSI

Download Information