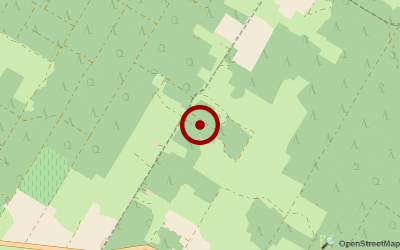 Open from-to: 15.April bis 30.September
Comparison price: 16,20 Euro ( price per night with car, caravan und 2 adults and 1 child in the main season incl. all costs. )
Views (Last 30 days): 33
Description:
We, Tineke and Theo van Heijningen, would like to see you in
the province Bács-Kiskun in southeastern Hungary, in the middle of the beautiful pusta, you will find our small family camping, close to nature. The old renovated Tanya(Farm) has a warm decorated meeting place/restaurant. The Tanya has a small bar, satelite tv, a stereo, many books and (board)games. You can also find a lot of information about trips and sights in this area.

Surrounding:
Since january 2001 the wide area of the camping is marked as a preserved nature-reserve. It is wellknown in Hungary that the province of Bács-Kiskun is the area with the most sunny days and the least precipitation. The location of the campsite is ideal for taking long or short walks, through the surrounding wood and dune (puzsta) area.
Route:
M5 Budapest-Szeged via Kecskemet. Exit 54 direction Soldvatkert. Center Soldvatkert (roundabout turn right) direction Kiskunhalas. Transit whole main street of Kiskunhalas to the roundabout at the supermarket Tesco take the third exit (Szegedi Ut). At the end of this road (T-junction) turn right. After approximately 7 km (route display Camping Oasis) turn to the left. Only 2 km along wood path and then you are on target.
dimension
size: 2 ha brutto
Places: 20

Sanitary:
Shower (warm)
wheelchair-accessible
sink unit (hot)
Wastewater for camper
Washing machine
Toilet
Wash basin (warm&cold)
Sports, Gaming & Fitness:
Volleyball
Table tennis
childrens playground
Bike rental
Surrounding:
sunny campsites
shadowy campsites
quietly situated
grass soil/floor
General:
Campground guarded
Camping pass enough
disclosure with passport
Internet access
dogs allowed (additional charge)