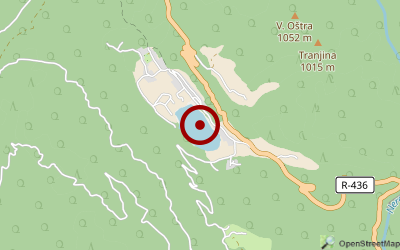 Open from-to: 01.April bis 01.Oktober
Comparison price: 16,00 Euro ( price per night with car, caravan und 2 adults and 1 child in the main season incl. all costs. )
Views (Last 30 days): 46
Description:
Auto-camp "Eko selo" Boracko jezero has 36,000 m2 of cultivated space next to Boracko lake. It is located in the eco zone along the coast of Boracko lake. Terrain campsite is flat and grassy.
Auto camp has its own pontoon beach. Grounds of the "Eko selo" can be circled with light and pleasant walks on pontoon paths and wooden bridges.
Recreation can be found in rafting on Neretva river, swimming, running, playing little football / soccer or volleyball on a grass field in the Auto Camp.
Camp "Eko selo" Boracko lake possesses lavatory, bathroom with shower and toilet. Camp also has electrical connection.

dimension
size: 4 ha brutto
Places: ?

Sanitary:
wheelchair-accessible
Wastewater for camper
Washing machine
Toilet
Shower (cold)
Shopping & Restaurants:
Restaurant / Bar
supermarket (small)
Snack Bar
Sports, Gaming & Fitness:
Volleyball
Table tennis
Football
childrens playground
boat rental
Bike rental
windsurfing & sailing
Surrounding:
sunny campsites
shadowy campsites
grass soil/floor
General:
lighted lanes and streets
Internet access
dogs allowed (additional charge)
Campground guarded
accommodation:
bungalow
tents
rooms / apartments
mobil home

Download Information