Caravan Camping

30013-Cavallino / Veneto / Italy
Camping Village MARINA DI VENEZIA is one of the largest and most prestigious campsites in Italy and Europe, dedicated to campers who want to experience their encounter with nature and represents a...
Places: 2749Open: 04/09 - 10/10/2022


30013-Cavallino / Veneto / Italy
Take your family to Camping Ca'Savio: relax on the plain, sandy beach and enjoy the quiet atmosphere of an open-air vacation. You can find all the services you need for a holiday with your...
Places: 540Open: 05/08 - 10/01/2022


73488-Ellenberg / Baden-Württemberg / Germany
If you are looking for relaxation, peace and recreation, you have come to the right place. Our campsite, which was built in 1984, is located in the middle of nature on a beautiful south-facing...
Places: 120Open: 11/30 - 11/30/-1


95703-Plößberg / Bavaria / Germany
Places: 0

03222-Boblitz / Brandenburg / Germany
Places: 0

01109-Dresden / Saxony / Germany
Places: 0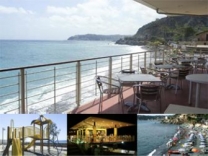 16100-Genova / Liguria / Italy
Places: 0

05460-Abriès / Provence-Alpes-Côte d'Azur / France
Places: 0