Outdoor Camping

37868-Pigeon Forge / Tennessee / United States
Places: 0

23456-Virginia Beach / Virginia / United States
Places: 0

29938-Hilton Head Island / South Carolina / United States
Places: 0

48480-Lünne / Lower Saxony / Germany
Located in Northern Germany in the southern Emsland region, western Lower Saxony, close to the Dutch border and close to the A30 and A31 motorways. The state forests, cycle & hiking trails, lakes,...
Places: 50Open: 01/01 - 12/31/2050


78250-Tengen / Baden-Württemberg / Germany
Camping for the better. Hegau Camping is situated in a unique volcanic landscape directly on the Swiss border between the Black Forest, the Alps and Lake Constance. This is considered to be one of...
Places: 175Open: 03/21 - 10/31/2015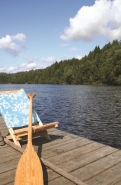 68493-Ransäter / Värmlands / Sweden
Places: 49Open: 04/30 - 09/20/2014


73250-Saint-Jean-de-la-Porte / France
Located on the sunny side of the Combe de Savoie, the village of St-Pierre Albigny offers spectacular views of the surrounding mountain ranges. It is in this environment of nature that camping at...
Places: 80Open: 04/26 - 09/17/2011


99732-Chicken / Alaska / United States
Places: 25Open: 01/01 - 01/01/1970


545500-Sovata / Romania
Places: 0Open: 05/01 - 10/01/2009


4802-Cannonvale / Queensland / Australia
Places: 0Open: 01/01 - 01/01/2001