camping sites

41700-Cheverny / Centre / France
Places: 164Open: 03/30 - 09/16/2018


34540-Balaruc-les-Bains / Languedoc-Roussillon / France
The 4-star campsite "Le Mas du Padre" is situated under the sun of Southern France at Balaruc-les-Bains, between Montpellier and Sète, close to many Mediterranean beaches. 113 comfortable...
Places: 113Open: 04/01 - 10/31/2015


4243-Nieuwland / Zederik / Netherlands
In the south of the Netherlands, on the edge of the small village Nieuwland, in the area near the beautiful river De Linge, you can find Camping De Grienduil. De Grienduil is a campground with 26...
Places: 30Open: 01/01 - 12/31/2021


05140-Saint Pierre D'Argencon / Provence-Alpes-Côte d'Azur / France
Places: 10Open: 04/16 - 10/15/2011


12833-Greenfield Center / New York / United States
112 sites set on 75 acres of towering pines with brooks and ponds. Country store, new modern restrooms, swimming pool, propane sales, firewood & Ice. Recreation Hall with planned activities....
Places: 0Open: 04/30 - 11/01/2010


06081-Assisi / Umbria / Italy
Places: 120Open: 04/01 - 10/31/2009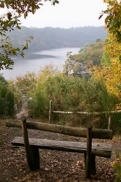 22530-Mûr-de-Bretagne / Brittany / France
Places: 121Open: 01/15 - 11/15/2009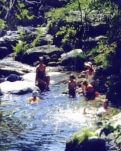 07140-Malbosc / Rhône-Alpes / France
Places: 29Open: 06/20 - 08/29/2009


34140-Bouzigues / Languedoc-Roussillon / France
Places: 49Open: 03/21 - 10/15/2009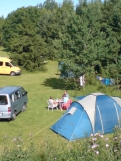 45052-Dingle / Västra Götalands / Sweden
Places: 20Open: 04/01 - 09/30/2007