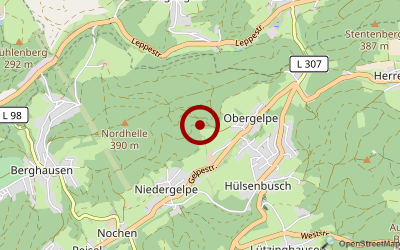 Open from-to: 01.März bis 12.Dezember
Comparison price: 42,00 Euro ( price per night with car, caravan und 2 adults and 1 child in the main season incl. all costs. )
Views (Last 30 days): 117
Description:
The campsite is terraced and located on the slope of a hill, giving a wide view of the lake and the surrounding mountains. The site provides all the comfort you need and is equipped with modern leasure facilities. During holiday time we offer a multifaceted and attractive animation-program. You will find a friendly team, helpful in every situation and competent in counseling.
Surrounding:
The hilly Südsauerland with its calm and clear lakes Biggesee and its sidearm Listersee are made for walking and cycling. The lake itself is so clear that you can actually drink its tasty water – or use it for sailing, wind-surfing, swimming or fishing. The Attahöhle, Germany`s largest stalactite cave, and Panoramapark, a huge amusement park, are two of several touristic attractions nearby. Or enjoy simply a quiet boating trip on a motorboat on the Biggesee or a walk through one of the many small towns and villages with their many half-timbered houses typical for our region.
Route:
From the Autobahn A45 ( Dortmund-Frankfurt): take exit 17 ( Drolshagen/ Bergneustadt ), turn left direction Biggesee, pass through the villages Schreibershof and Herpel. When reaching the bridge over the lake, don`t cross it. Stay right on the road along the lake. After 700 m you reach the drive ascending to the campsite.
dimension
size: 12 ha brutto
Places: 130

Sanitary:
Shower (warm)
Wash basin (warm&cold)
Toilet
Washing machine
sink unit (hot)
wheelchair-accessible
Sports, Gaming & Fitness:
boat rental
Bike rental
Football
childrens playground
Tennis
Table tennis
Billard
windsurfing & sailing
Surrounding:
shadowy campsites
sunny campsites
directly on the beach/sea
grass soil/floor
hard,stony soil/floor
subdivided campsites
quietly situated
General:
permanent camping
dogs allowed (additional charge)
Siesta
winter camping
WLAN-Internet
lighted lanes and streets