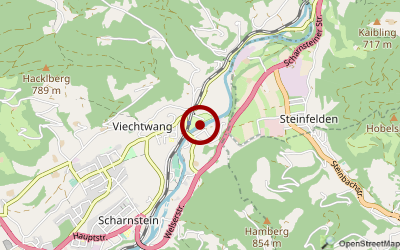 Open from-to: 15.März bis 31.Oktober
Comparison price: 34,50 Euro ( price per night with car, caravan und 2 adults and 1 child in the main season incl. all costs. )
Views (Last 30 days): 23
Description:
Our small and modern campsite offers on 2,5 square kilometres, planar meadow area, on the border of the clear river alm, 49 generous parcelled pitches and a separate 2.500 square meters big tent meadow. The camp site and the integrated guesthouse (with sunny guest and winter garden) will be ruled as family business. Modern and clean sanitary facilities with underfloor heating, baby room, lounge, drying- and skiroom, little shop, bike rental outlet, bathing- and fireplaces. The magical ambience and many leisure possibilities at all times, offer ideal conditions for your family or adventure-holiday. Free W-LAN in the Restaurant.
Surrounding:
The magical ambience and many leisure possibilities at all times, offer ideal conditions for your family- or adventure-holiday. For excursions in the surrounding area you may use public traffic (stop over near camp site). During summer and autumn the region invites to walk, mountaineer, hike (location on cycle track), mountain bike, bath, fish, play golf, soar, ride on horses and to visit traditional events. People with interest on culture find within a radius of 2 – 60 km many historic villages and little towns, monuments, monasteries, museums (3 directly at Scharnstein).
Route:
A1 motorway, exit Vorchdorf (exit 207); continue to Pettenbach; continue towards Scharnstein (Almtal); shortly before Scharnstein, turn right to the village of Viechtwang; the campground lies on the right hand side of the "Alm" river; clearly signposted; OR: A9 motorway, exit Ried (exit 5); continue to Pettenbach and then follow the same description as above. Please don`t mix up our campsite with the well labeled Almtal Camp, Pettenbach, which offers in a distance of 13 kilometers 500 continous places.
dimension
size: 2 ha brutto
Places: 49

Sanitary:
Wastewater for camper
sink unit (hot)
Shower (warm)
Wash basin (warm&cold)
Toilet
Washing machine
Shopping & Restaurants:
supermarket (small)
Restaurant / Bar
Sports, Gaming & Fitness:
pokies/slot machine
Tennis
Table tennis
Football
Golf
childrens playground
Surrounding:
quietly situated
grass soil/floor
subdivided campsites
General:
dogs allowed (additional charge)
Internet access
WLAN-Internet
lighted lanes and streets
Camping pass enough
permanent camping
Camping guides:
ACSI
ADAC-Campingguide
Campingcard ACSI
DCC e.V.

Download Information