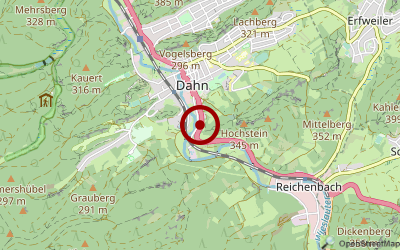 Open from-to: 01.März bis 31.Oktober
Views (Last 30 days): 25
Description:
Parking spaces directly at the bathing lake.
The site is located below the castle ruins of Neudahn directly adjacent to the Moosbachtal nature reserve. The cycle path to France passes below the campsite. The site is ideal for those seeking peace and quiet and for gourmets, as the restaurant offers a varied cuisine.
Surrounding:
In the Dahner Felsenland with the castles Altdahn, Grafendahn, Tannstein and Neudahn the hiking trails are well developed and well signposted.
dimension
size: ? ha brutto
Places: 70