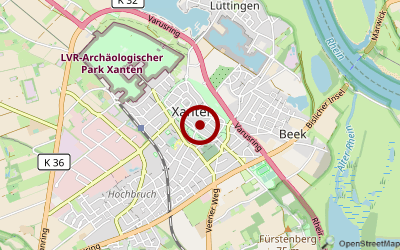 Open from-to: 01.Januar bis 31.Dezember
Views (Last 30 days): 107
Description:
Well equipped, beautiful plots
Each plot of the campsite has its own typical character due to the varied wooded surroundings and pretty plantations. The pitches are suitable for both permanent and holiday camping (individual, group and family tents welcome at any time). The majority of cars can be parked outside the plots.
Adventure playground, youth room, restaurant with shopping facilities, modern sanitary facilities, washing machines.
Prices:


Adults per night 4,00 ?
Children up to 3 years free of charge
Children from 3 years to 14 years per night 3,00 ?
Tent per night 4,00 ?
Caravan per night 5,50 ?
Camper per night 5,50 ?
Car per night 2,00 ?
Electricity connection per Kwh 0,40 ?
Shower tokens 1,00 ?


Surrounding:
One of the great advantages of the Speetenkath campsite is its excellent geographical location. The drive to the Ruhr area is only about one hour, the next motorway exit is only 9 km away near Sonsbeck (A57). However, the Speetenkath campsite rightly bears its predicate "Waldcamping" (forest camping), as the site is idyllically situated in the midst of beautiful high forests and each plot is bordered by coniferous trees. The pond area with its lawn for sunbathing is also characterised by its picturesque character. Walks through the nature give the opportunity to recover from everyday stress: the forest is in season all year round. One of the partly developed footpaths opens the view of Haus Seelen from a distance of about 50 m.
dimension
size: ? ha brutto
Places: -
-



Sanitary:
Wastewater for camper
Washing machine
Toilet
Wash basin (cold)
Shower (warm)
Surrounding:
centrally located
sunny campsites
shadowy campsites
quietly situated
subdivided campsites
grass soil/floor
General:
Siesta
Campground guarded
lighted lanes and streets
Public phone