Camping in Alpes-de-Haute-Provence
Camping guide with lots of information about camping in Alpes-de-Haute-Provence (France)

04120-Castellane / Alpes-de-Haute-Provence / France
Places: 210Open: 01/01 - 01/01/1970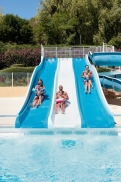 04120-Castellane / Alpes-de-Haute-Provence / France
A privileged environment: In the heart of the Regional Parc of the Verdon, at the entrance to one of the largest canyons in the world, enjoy the magnificent natural surroundings. Water is all...
Places: 340Open: 05/13 - 09/17/2017


04140-Seyne / Alpes-de-Haute-Provence / France
Welcome at 20 minutes from the lake of Serre Poncon to Les Prairies, the campsite is situated near the pretty village of Seyne les Alpes in the Alpes de Haute Provence, its riverbank setting in a...
Places: 100Open: 05/01 - 09/14/2014


04290-Volonne / Alpes-de-Haute-Provence / France
Sunêlia l-Hippocampe is a 4 stars campsite with camping pitches and mobile homes. There are 2 heated swimming pools, waterslides, a restaurant, and take away meals, bar, bread service. You'll...
Places: 0Open: 04/26 - 09/30/2014


04700-Oraison / Alpes-de-Haute-Provence / France
Places: 66Open: 11/30 - 11/30/-1


04300-Forcalquier / Alpes-de-Haute-Provence / France
Places: 130Open: 04/03 - 10/18/2009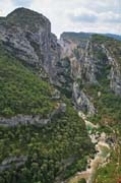 04120-Castellane / Alpes-de-Haute-Provence / France
Places: 274Open: 03/31 - 10/01/2009


04330-Barrême / Alpes-de-Haute-Provence / France
Places: 130

04120-Castellane / Alpes-de-Haute-Provence / France
Places: 0

04800-Gréoux-les-Bains / Alpes-de-Haute-Provence / France
Places: 0
Links
Surrounding Alpes-de-Haute-Provence
Popular searches