Camping Village

50510-Hudimesnil / France
In Normandy, between wooded and hilly countryside, spend your next holidays in Yelloh! Village Les Îles, where nature and history mingle! Discover or rediscover this Normandy land, rich both by...
Places: 69Open: 04/02 - 09/19/2021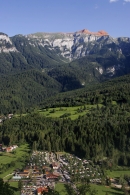 38025-Dimaro / Trentino-Alto Adige / Italy
Places: 194Open: 01/01 - 12/31/2009


30020-Eraclea / Veneto / Italy
Portofelice, immersed in the enchanting pine forest of Eraclea Mare, is the ideal setting for a regenerating holiday in close contact with nature on the shore of the Adriatic Sea. As well as the...
Places: 500Open: 05/15 - 09/20/2015


44020-Comacchio / Emilia-Romagna / Italy
Places: 0Open: 05/10 - 09/30/2007


06081-Assisi / Umbria / Italy
Places: 120Open: 04/01 - 10/31/2009


63013-Grottamare / Italy
The Camp-site Don Diego is situated in a unique position on the 'Riviera Picena of the Palms', at only 10meters from the reserved (free or private) beach, on the seafront that joins Grottammare and...
Places: 150Open: 05/20 - 09/20/2010


44420-Piriac-sur-Mer / Pays de la Loire / France
Places: 269Open: 04/08 - 10/01/2023


30021-Caorle / Veneto / Italy
Near the wonderful Caorle lagoon, between the scent of the sunny beach and the fresh shadow of the pinewood, few minutes far away from its picturesque historical centre, rich of culture and...
Places: 0Open: 05/13 - 09/17/2017


71010-Peschici / Apulia / Italy
At the foot of the picturesque village of Peschici, in its bay, 150 meters. from the sea, surrounded by a centuries-old olive grove and surrounded by woodland lies the Village-Camping "Park of...
Places: 300Open: 05/20 - 09/30/2013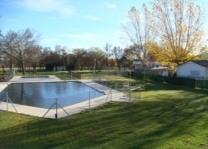 28250-Senonches / Centre / France
Places: 82Open: 04/07 - 11/06/2023