Camping in Emilia-Romagna
Camping guide with lots of information about camping in Emilia-Romagna (Italy)

48023-Marina di Ravenna / Emilia-Romagna / Italy
For anyone looking for an active and dynamic holiday or for those who prefer taking it easy. All amenities, in close contact with nature ...... the ideal destination for your holidays!!...
Places: 400Open: 04/23 - 09/13/2010


44020-Comacchio / Emilia-Romagna / Italy
Places: 0Open: 05/10 - 09/30/2007


47900-Rimini / Emilia-Romagna / Italy
You are welcome in our Centro Vacanze as well in the oldest republic in the world. Our "Camping Village" of San Marino is recognized among the best in the Emilia Romagna, and consists of an camping...
Places: 200Open: 01/01 - 12/31/2013


29019-San Damiano / Emilia-Romagna / Italy
Places: 0

29020-Coli / Emilia-Romagna / Italy
Places: 0

29022-Bobbio / Emilia-Romagna / Italy
Places: 0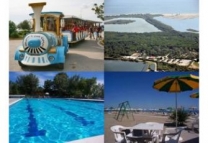 44024-Lido Spina / Emilia-Romagna / Italy
Places: 0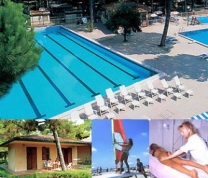 44024-Lido Spina / Emilia-Romagna / Italy
Places: 0
Links
Surrounding Emilia-Romagna
Popular searches