Camping in Liguria
Camping guide with lots of information about camping in Liguria (Italy)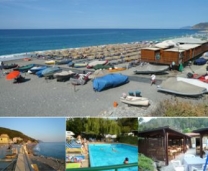 19013-Deiva Marina / Liguria / Italy
Situated at three Kilometres from the sea, surrounded by the typical Mediterranean vegetation, camping Valdeiva is the ideal starting point for a holiday in which the fascination of a sea holiday...
Places: 0Open: 02/10 - 11/04/2013


19021-Arcola / Liguria / Italy
The farm camping Alessandra in Arcola is a very small camping, nature and green camping in the woods of Natural Park Montemarcello Magra, a few miles from the Blue Bay of Lerici or from Fiumaretta...
Places: 0Open: 04/01 - 10/31/2014


19031-Ameglia / Liguria / Italy
Between Liguria and Tuscany , nearby Lerici , Sarzana, Cinque Terre , just 1.5 km from the beach Fiumaretta (SP) , blue flag since 2008 , in the Natural Park of Monte Marcello Magra , the RV...
Places: 1Open: 04/01 - 10/31/2014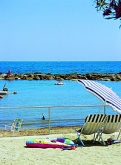 18010-Cervo / Liguria / Italy
Places: 80Open: 04/01 - 10/30/2009


19011-Bonassola / Liguria / Italy
Places: 0Open: 01/01 - 12/31/2007


17031-Albenga / Liguria / Italy
Places: 4Open: 03/01 - 05/30/2007


16016-Cogoleto / Liguria / Italy
Places: 0

16026-Montoggio / Liguria / Italy
Places: 0
Links
Surrounding Liguria
Popular searches