Camping in Côtes-d'Armor
Camping guide with lots of information about camping in Côtes-d'Armor (France)

22380-Saint-Cast-le-Guildo / Côtes-d'Armor / France
Places: 0Open: 05/17 - 09/14/2010


22130-Bourseul / Côtes-d'Armor / France
At Pallieter, we would like to welcome you to our site in a peaceful and quiet ambience. Besides the campsite, which is easily accessible, there is a valley with a fresh water stream and...
Places: 92Open: 04/28 - 09/23/2023


22580-Plouha / Côtes-d'Armor / France
The campsite in Brittany at Domaine de Keravel, 4 stars, welcomes you to its hilly wooded park by the sea, from June to September. Its large heated swimming pool, tennis courts, activities for...
Places: 90Open: 06/02 - 09/15/2012


22380-Saint-Cast-le-Guildo / Côtes-d'Armor / France
Mobile homes are available ona weekly basis, motor homes, caravans and campers are also welcome. (Booking recommended). Hike along the GR34 track (direct access from the campsite) while the...
Places: 81Open: 03/15 - 11/15/2023


22430-Erquy / Côtes-d'Armor / France
As a part of a historical site in Bretagne, the Camping Le Vieux Moulin encloses 7 hectares of land next to the beaches between the Cap d'Erquy and the Cap Fréhel. The 7 sandy beaches, the...
Places: 173Open: 04/24 - 09/05/2010


22580-Plouha / Côtes-d'Armor / France
Camping 3 * for family, Rental Mobil home, chalets, caravans and pitches. Located at Brehec, 600m far from the seaside and small port, quiet. Mini golf, ping-pong, baby-foot, flipper, pétanque,...
Places: 20Open: 04/03 - 10/03/2010


22300-Lannion / Côtes-d'Armor / France
Places: 0Open: 04/01 - 11/05/2007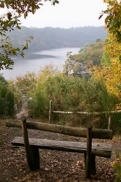 22530-Mûr-de-Bretagne / Côtes-d'Armor / France
Places: 121Open: 01/15 - 11/15/2009


22430-Erquy / Côtes-d'Armor / France
Places: 154Open: 04/08 - 09/18/2023

Links
Surrounding Côtes-d'Armor
Popular searches