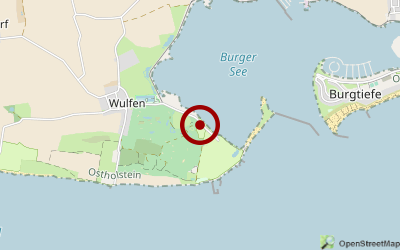 Open from-to: 01.Januar bis 31.Dezember
Comparison price: 56,84 Euro ( price per night with car, caravan und 2 adults and 1 child in the main season incl. all costs. )
Views (Last 30 days): 26
Description:
Open all year round.
Restaurants and entertainment from April to October
Surrounding:
Ideal surfing area, shallow bathing water (headland). Good leisure, sports and children's programmes. Golf, horse riding, sailing. Varied gastronomy. Family-friendly. Electricity, water, cable TV and W-Lan connection. Evening events with live bands.
dimension
size: 34 ha brutto
Places: 860

Sanitary:
Wastewater for camper
sink unit (hot)
Shower (warm)
Wash basin (warm&cold)
Toilet
Washing machine
Shopping & Restaurants:
supermarket (large)
Snack Bar
supermarket (small)
Restaurant / Bar
Sports, Gaming & Fitness:
Bike rental
Volleyball
Fitness room
windsurfing & sailing
Football
Golf
childrens playground
boat rental
Minigolf
Discotheque
Table tennis
Surrounding:
soft soil/floor
grass soil/floor
subdivided campsites
quietly situated
sandy beach
shadowy campsites
sunny campsites
directly on the beach/sea
General:
dogs allowed (additional charge)
Internet access
Siesta
WLAN-Internet
lighted lanes and streets
Campground guarded
permanent camping
Camping guides:
EFCO Camping Card
ACSI
ECOCAMPING
ADAC-Campingguide
ECC
Campingcard ACSI
DCC e.V.
accommodation:
rooms / apartments
tents
Caravan
mobil home
bungalow